Why choose my course?
Watch this video to find out more.
Have you decided to find some dedicated time just for yourself? If so, why not join me on this new and exciting, creative journey? This course will help release your inner artist and pave the way to a beautiful and dynamic painting of the sea in watercolour. The course will benefit everyone from the first-time painter to the seasoned pro.
I'd love to share my proven planning technique with you, the PEA process to ensure success, time after time.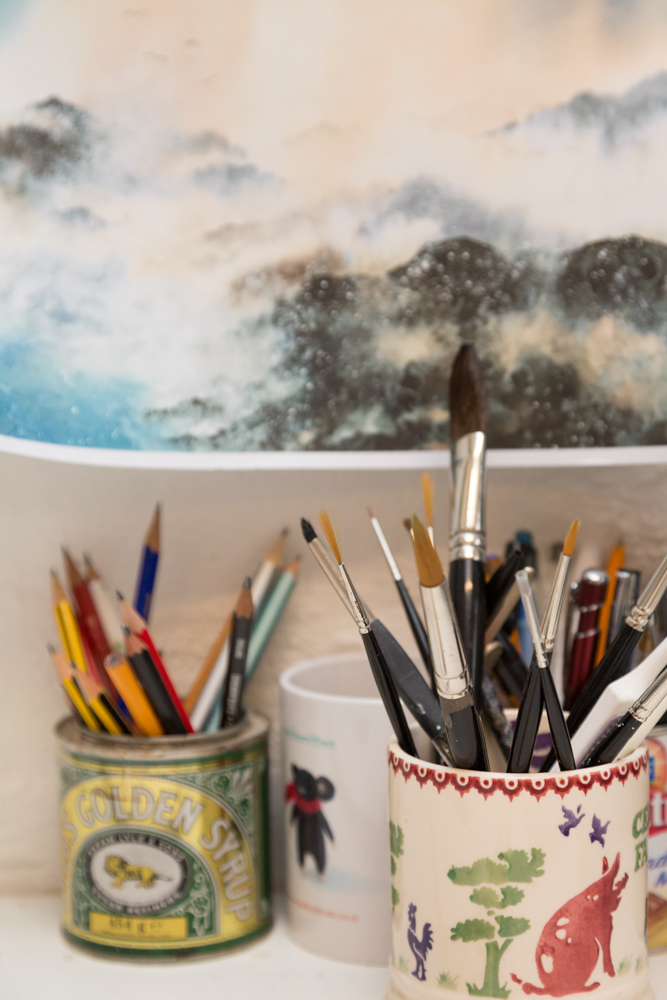 About the course...
Are you a frustrated watercolourist?
Have you been struggling to create that perfect painting without overworking it?
Does it never turn out as you hoped?
If there was such a thing as 'Painters Block,' have you got it?
Ruth understands all of these issues; she's been there herself. She's made every error known to man and initially faced all of the same problems.
Well, She has some good news for you. She's discovered a fail-safe way of planning and mastering painting Rough Seas in Watercolour.
She is really excited to share this secret of success with you, the PEA process:
PLANNING
EXPERIMENTING
APPLYING.
Ruth says, "The PEA process is a way of making any mistakes in the planning process and not in the main painting process. I do this every time I start a painting. It saves time, effort, and heartache."
...more about the course:
'Painting Rough Seas in Watercolour' is a focus, drip-fed course with a difference. Ruth will not only guide you through a step-by-step demonstration to paint a Rough Sea but will also teach you some fantastic techniques and demonstrate some colour exercises that will help you with your watercolour painting in the future.
You don't need any special skills or previous experience. This course is for the absolute beginner and the frequent painter alike. As artists, we're always learning from each other.
Our lives have changed, and, being busy, our time is at a premium. So there's no better time to start learning in your own time, at your own pace, and in your own home with no pressure or travelling costs!
Besides video tutorials, Ruth has created PDFs of every stage of the course for you to download and print. She even has a gallery of Royalty free images for you to print off and work from.
Take a look at the free previews on Ruth's course content for a quick peek.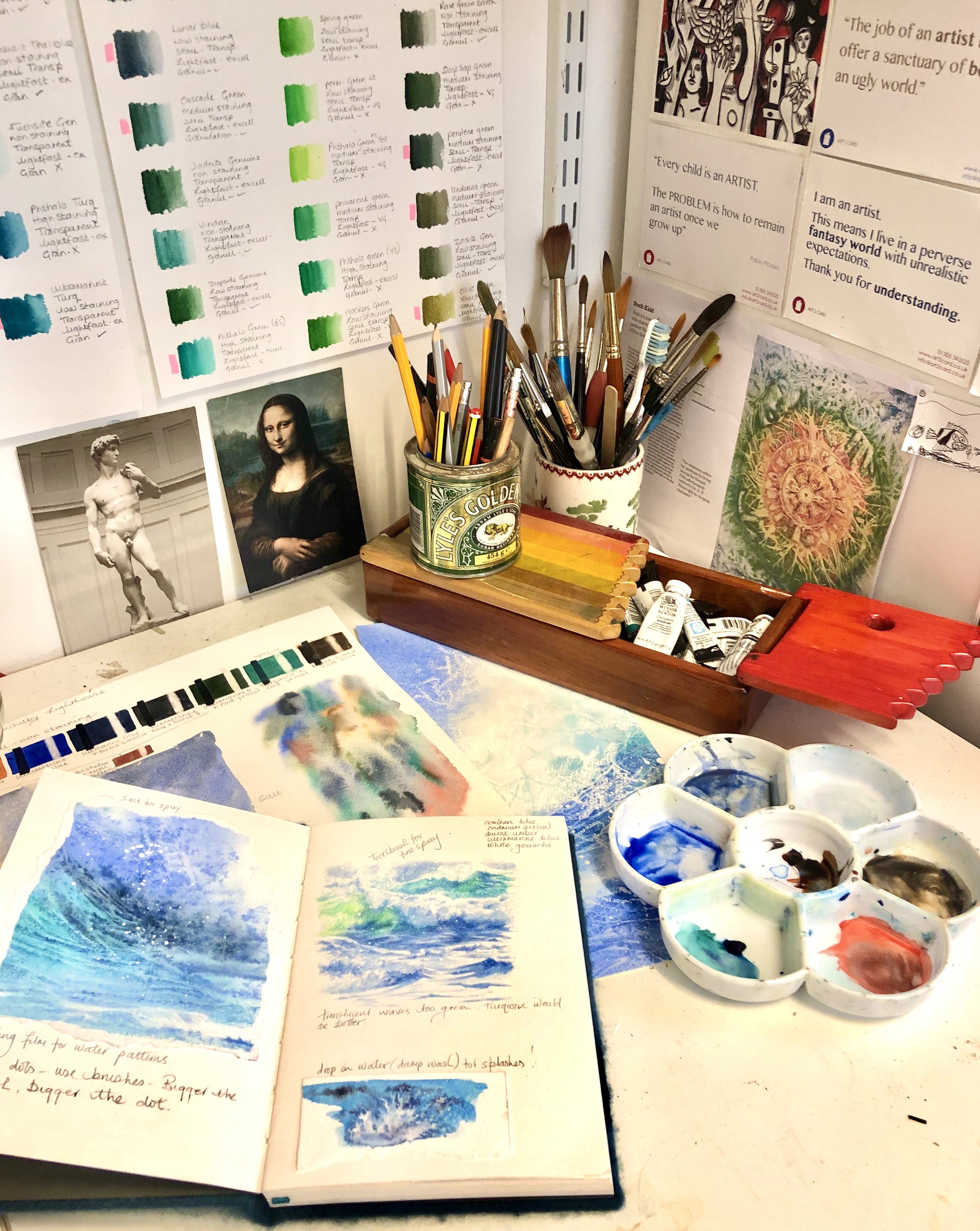 Take a look at the things you'll discover:
What to avoid when looking for that perfect workspace.
Ways to pause that 'chatty chimp' in your head so you can focus on creating instead of procrastinating.
Steps towards finding that 'TIME' just for you without feeling guilty.
Why every artist should make their own colour chart from their own colour palette.
The joy of starting a creative journey by collecting and recording things that inspire you and bring a smile to your face.
Time-saving methods to achieve perfect composition without getting bogged down with the dreaded, Perspective!

The magic of

'planning'

with the 'secret reveal' of Ruth's PEA process -

P

lanning,

E

xperimenting, and

A

pplying.

A stress-free way of painting with Ruth's

step-by-step

tuition, all in bite-sized chunks.

Easy tips for presenting your work by mounting and framing to impress.
What next? Consider taking your artwork to the next level through competitions and open art exhibitions; Ruth shares a few of her hints to a risk-free way of dipping your toe into the water.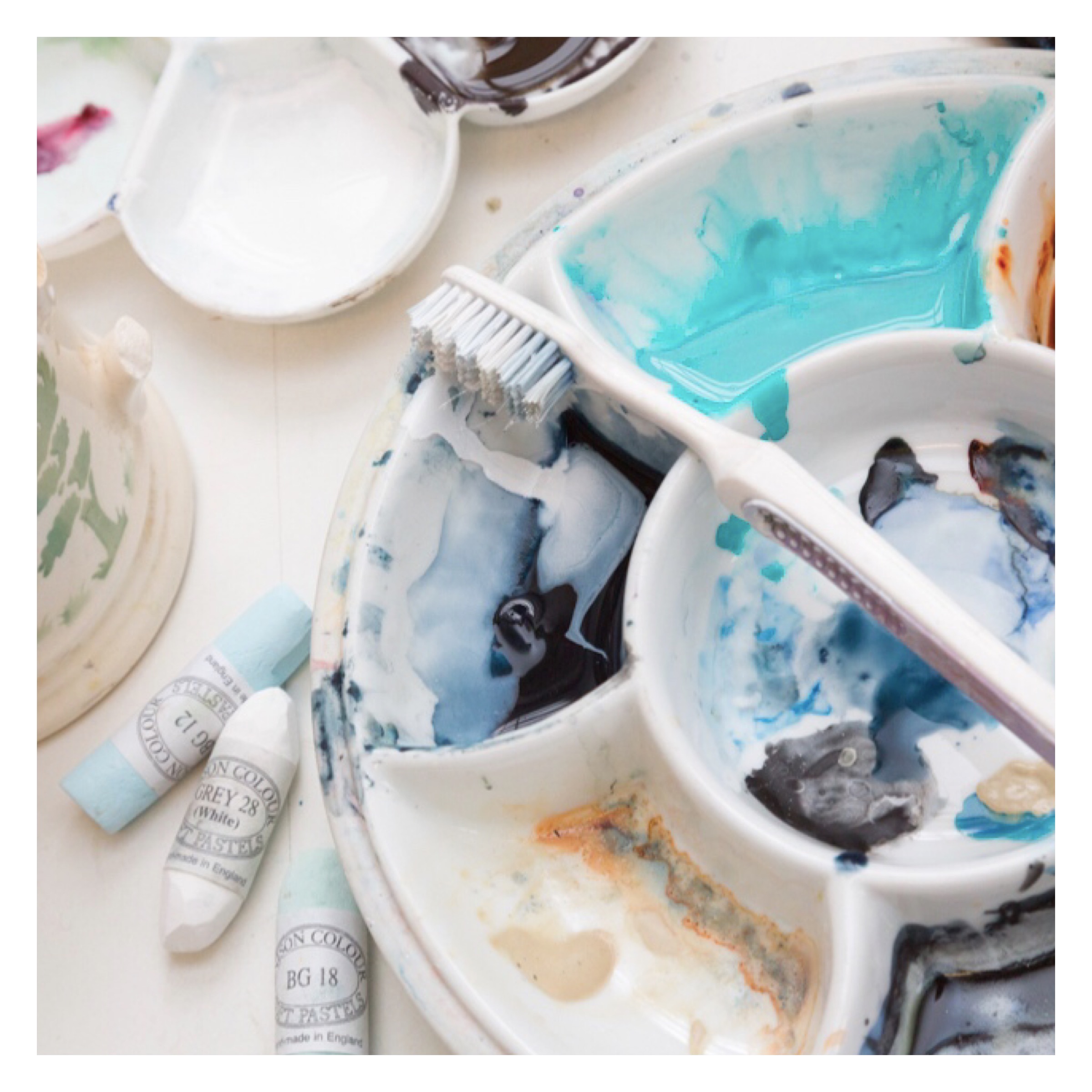 Materials
Learn about materials that won't break the bank.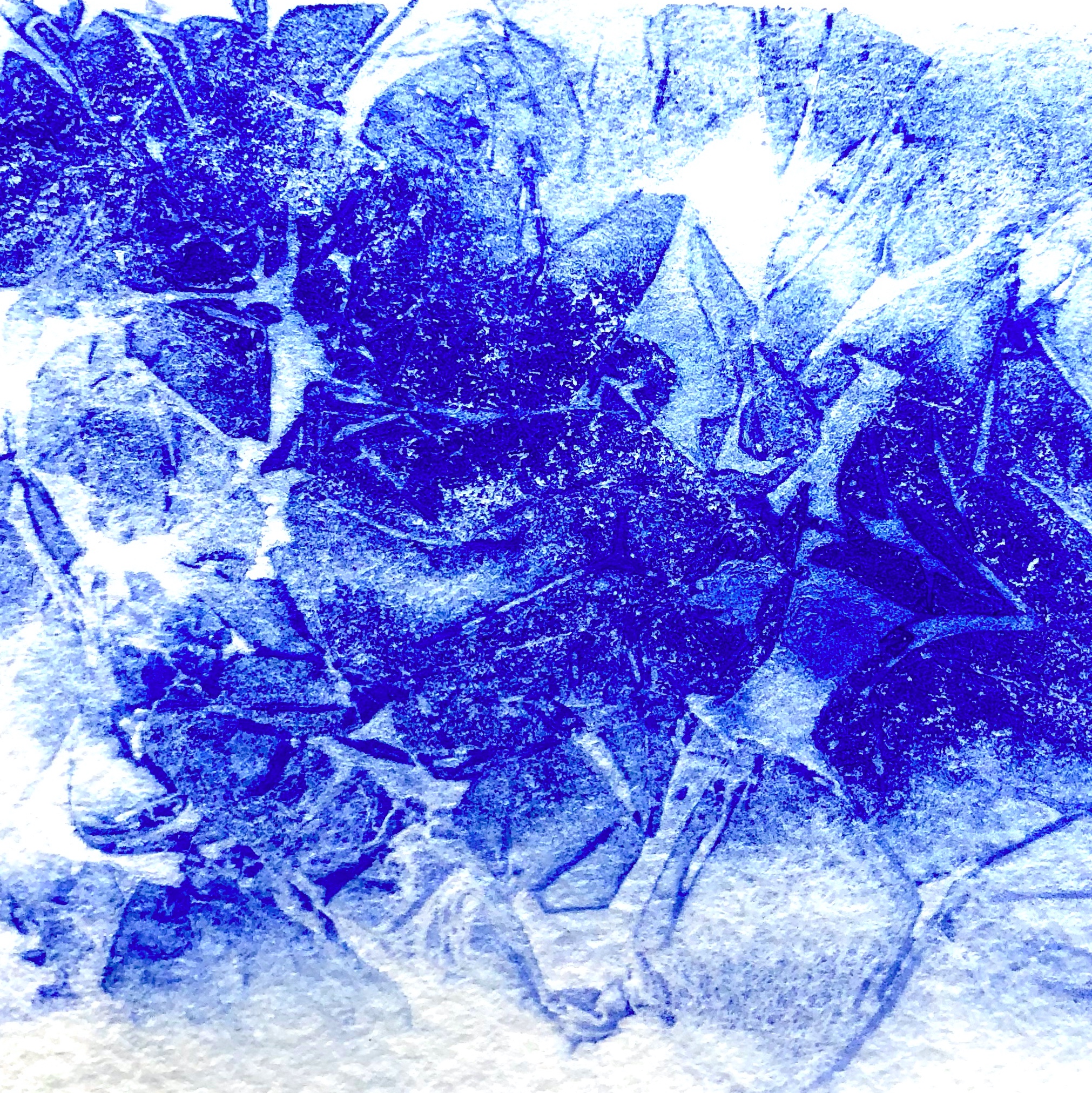 Tricks and techniques
Learn a few, tried and tested, techniques to help enhance your paintings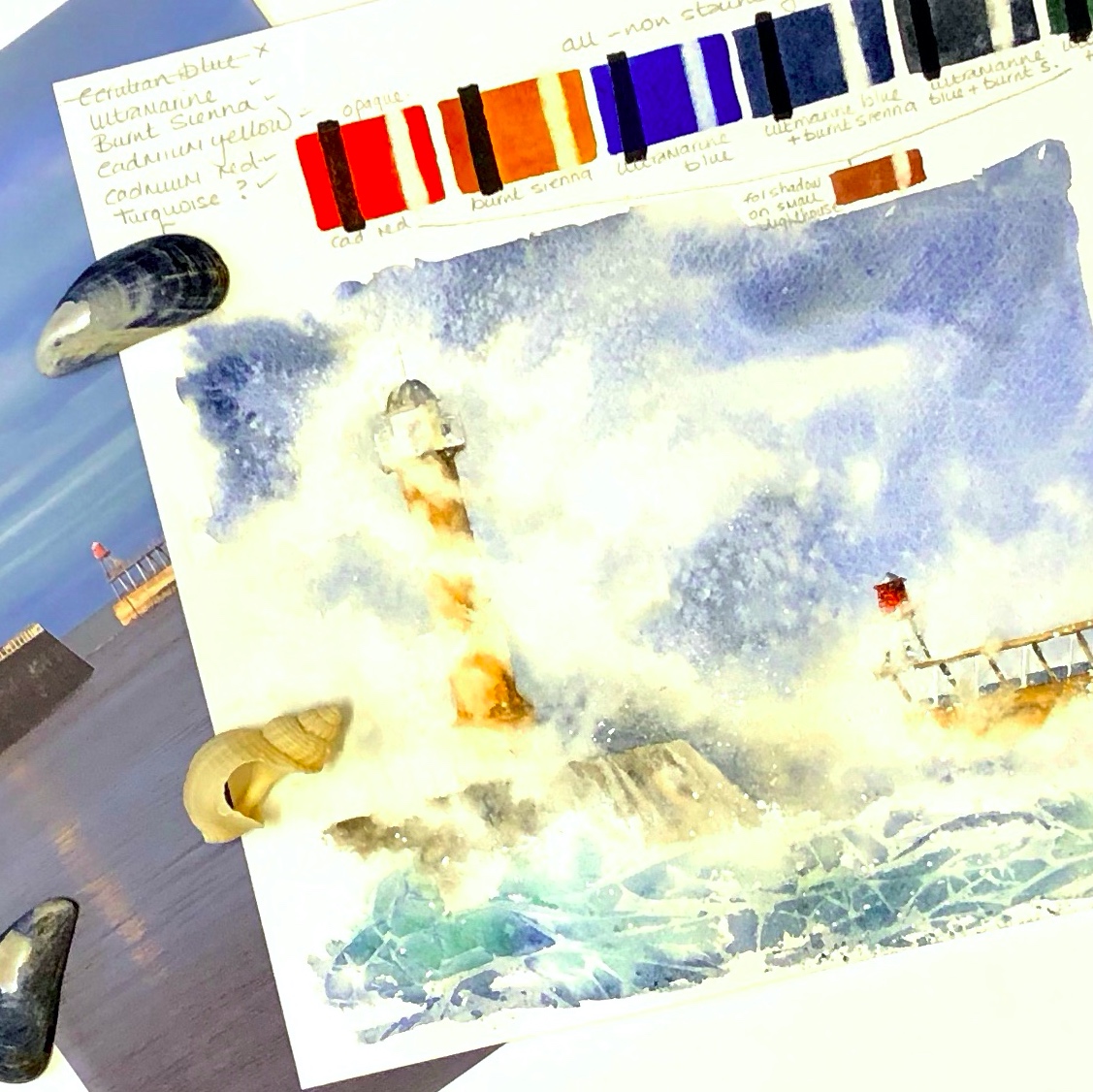 Planning
Discover Ruth's unique planning strategy which takes all the guesswork out of your painting process.
Important information about the course
DRIP FED CONTENT:
This course will be rolled out to you bit by bit over four weeks to avoid information overload. This will give you plenty of time to complete the tasks in a leisurely way. It's so important to pace yourself and give yourself time off.
BONUS:
She has a bonus for you too. When you get to the end of the course, she will share another step-by-step painting experience free of charge to all enrolled students. Basically, students will get 2 for the price of one.
ART COMMUNITY:
You'll also be able to join the private Facebook group, 'Ruth's Art Group' This will enable you to be part of a great Art community. You will be encouraged to take part in discussions and share experiences etc. Ruth regularly takes part in the group and creates competitions for you to take part in. She loves it when students post images of their work and often offers one-to-one feedback by private message.
MONEY BACK GUARANTEE
Ruth believes in this course but does understand that you may be skeptical after having, maybe, tried other, unsuccessful, courses in the past. So, she's offering a no-quibble, 30-day money-back guarantee.
What have you got to lose?
"Don't worry about what you have to lose and focus on what you have to gain!"
What one of Ruth's students says:
Wow, what an excellent course...coming along at just the right time when I badly needed something uplifting and inspirational to cheer me up and keep me going. 
You have covered absolutely everything in this course, step by step, from creating a space to paint up to the point where you have a finished painting. Then lessons on how to progress to earning money from art. There is a huge amount of useful information from which paints and paper to use and how to achieve magical effects with salt and cling film. 
I was excited and motivated from the first step, which was to turn my spare room (the room of doom!) into a peaceful, calm, inspiring place to paint. Each step is carefully and thoughtfully explained as well as demonstrated. You can watch the videos over and over again until you are confident to paint. As is usual for me, I did make a few dodgy splodges that in the past would have seen my painting swiftly making its way to the bin, but not this time, mistakes were dealt with, and I knew how to rectify them and carry on.
I am really pleased with my finished painting. I can't believe I painted it! I am even more pleased that I know how to approach doing a painting now. I've spent too long just jumping into all sorts of creative things and not quite pulling them off or having to leave them unfinished (or more likely consigned to the bin) as I hadn't planned or experimented first. I hope not to start anything without a clear path to the finished product. 
The mindfulness and meditation section is something I'm going to go back to as calming my thoughts and focusing doesn't come naturally to me. I find myself being anxious more often now, and I'm grateful for a pointer to better deal with that.
Esther Murray. 
Check your inbox to confirm your subscription